Quand :
14 novembre 2020 @ 16 h 00 min – 17 h 45 min
2020-11-14T16:00:00+01:00
2020-11-14T17:45:00+01:00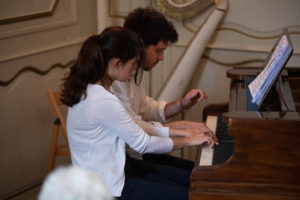 Program :
Brahms : valses op 39
Debussy : Petite suite
Intermission
Tchaïkovski : Nutcracker
Borodine : Polovtsian dances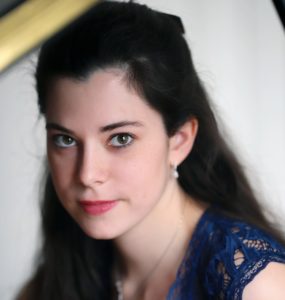 Pianist-performer, Camille Belin performs in France and abroad as a chamber musician and soloist.
Camille Belin began learning the piano at the age of four with her father, then quickly joined the Conservatoire à Rayonnement Départemental de Châtellerault in the class of Sophie Carré-Chesneau. She then entered the Conservatoire à Rayonnement Régional de Toulouse and continued her teaching with Philippe Blacher where she obtained the First Prize in piano in 2007, an examination presided over by Aldo Ciccolini. Having passed the Scientific Baccalaureate, she decided to devote herself full-time to music and perfected her skills with Laurent Molines. She also received advice from several pianists including Bertrand Chamayou, Marie-Josèphe Jude, Géry Moutier, Alexander Kobrin, Jerome Rose and other teachers. Wishing to return to Paris and her musical life, Camille Belin entered the prestigious École Normale de Musique de Paris Alfred Cortot in Rena Shereshevskaya's class and obtained the Diplôme Supérieur de Concertiste there in 2017.
Winner of national and international competitions, she was awarded the Special Prize at the Dorothy MacKenzie Artist Recognition Scholarship in New-York, the Third Prize at the International Opus Yvelines Competition, the Third Prize at the « Aldo Ciccolini » International Competition in Rome, the First Prize at the Lagny-sur-Marne Competition, and other awards.
First Prize in Chamber Music, Camille Belin performs in various formations, as much in sonata, as in trio, quintet or two pianos.
She forms the duo Neria with Natacha Colmez-Collard, solo cello of the Orchestre National d'Île-de-France. They won first prize at the Georges Cziffra International Competition in 2018. She plays regularly with soprano Maruska Le Moing and violinist Michaël Seigle.
As a soloist, she performs Rachmaninov's Concerto No. 2, Beethoven's Concerto No. 5 and Mozart's Concerto No. 27 with conductors Yann Kerninon and David Molard.
Camille Belin gives performances in France and abroad. Her recitals take place at the Salle Cortot in Paris, at the Auditorium of the CRR in Paris, Vincennes and Saint-Pierre des Cuisines in Toulouse, at the Atrium de Chaville, the Goethe Institute in Paris, but also in Japan, New York, Italy and Greece.
Camille Belin is very much involved in the transmission of music and teaches at the French Piano School in Paris.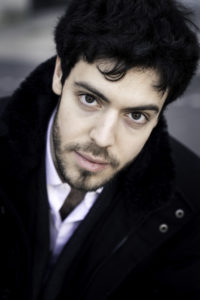 In a few words…
Emmanuel Birnbaum began his double musical studies at the age of six at the Paris Conservatoire. On the piano, he studied with Mireille Phillips, Jacques Rouvier and Vincent Coq. In percussion, he worked with Françoise Gagneux, Nicolas Martynciow, François Desforges and Francis Brana.
First prize of excellence at the International Piano Competition of Ile-de-France in 2007, First prize of excellence at the National Piano Competition of Lagny-sur-Marne in 2008, First prize of excellence at the International Music Competition Léopold Bellan in 2009, he passed each step of his course and obtained the Diploma of Musical Studies in percussion at the Conservatoire à Rayonnement Régional de Paris in 2009 as well as the Concert Diploma of the Schola Cantorum de Paris in piano that same year.
He took part in numerous concerts with the Orchestre-Atelier Ostinato and was awarded the Diplôme de Musicien d'Orchestre in 2013. During these performances, he plays under the direction of Jean-Luc Tingaud, Kaspar Zehnder, Marius Stieghort, Anthony Hermus, Jérôme Kaltenbach (…), alongside soloists such as Marina Chiche, Nathalie Dessay, Nemanja Radulovic, Sophie Koche, Bruno Fontaine (…).
Attracted to improvisation and movement, he was appointed pianist accompanist for dance and instrument classes at the Paris Conservatories between 2013 and 2018.
He was spotted by the Jérôme Seydoux Pathé Foundation, which has hired him from 2014 to the present day as an improvising pianist for its public film-concerts.
Involved in teaching and sharing, he founded the École Française de Piano in 2015 in Paris. This structure offers home lessons with an academic framework (student concerts at the Jérôme Seydoux Pathé Foundation, end-of-year exams at the Maison de la Radio) and excellent teaching. The school currently has fifteen teachers and more than a hundred students of all ages.