Oct
9
dim
2022
LE BUISSON piano and trumpet by Charles OFFENSTEIN and Pascal CLARHAUT

@ Pôle d'Animation Culturelle
Oct 9 @ 17 h 00 min – 19 h 00 min
Programme
PARTIE I:
J.HAYDN (1732-1809): concerto pour trompette et piano en mib Majeur HOB.VII:1
I Allegro II Andante III Allegro
M.RAVEL (1875-1937): Gaspard de la nuit: I Ondine (piano)
G.ENESCO (1881-1955): Légende pour trompette et piano en do mineur
Lent et grave
J.S.BACH Prélude et fugue n.1 pour orgue en la mineur »  transcription Liszt
Partie II
Théo CHARLIER ( 1868-1944): Solo de concours pour trompette et piano en sib mineur:
Allegro deciso – poco meno mosso – Final
F.CHOPIN (1810-1849)
Nocturne op 27 et op 62
G.GERSCHWIN (1898-1937)
« Rhapsody in blue » arrangement pour trompette et piano par T. Dokshitser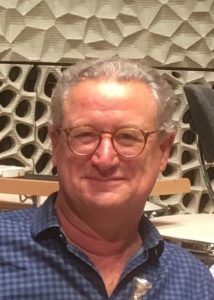 Born in the north of France, Pascal CLARHAUT began his studies at the music school of the municipal harmony of Leers. He continued his studies in Roubaix with Mr Gilbert Desprez and then in Tourcoing where he obtained a First Prize for Trumpet in the class of Mr Gérard ROUSSEL.
He continued his studies in Orléans with Jean-Paul LEROY before entering the Conservatoire National Supérieur de Musique de Lyon where he was unanimously awarded a First Prize for Trumpet in the class of Pierre DUTOT.
Appointed Cornet solo, then Trumpet solo in the Strasbourg Philharmonic Orchestra, he has been since 1991, Trumpet solo in the National Orchestra of the Paris Opera.
He holds a C.A. in trumpet and is a professor at the Conservatoire à Rayonnement Départemental in Aulnay-sous-Bois.
Since 2010 he is also a professor at the Pôle Supérieur 93
Pascal Clarhaut retired in November 2021
At the same time, Pascal Clarhaut travels the world as a soloist with piano, organ, brass-band, wind band, chamber orchestra and symphony orchestra
Pascal CLARHAUT has already made a name for himself in many countries: Spain, Italy, Germany, Netherlands, Belgium, Greece, Canada, Thailand, England, Switzerland, USA…
He has played under the direction of prestigious conductors such as: G. Dudamel, S. Rattle, W-M. Chung, E. Inbal, P. Salonen, S. Gerglief, Th. Guschlbauer, E. Krivine, M. Plasson, A. Jordan, L. Pfaff, P. Boulez, S. Ozawa, L. Mazzel, J. Tate… with the orchestras of Paris, Lille, Lyons, Bordeaux, Toulouse, Grenoble, Budapest, Prague…
His recognised teaching skills have led to him being regularly invited to give Master Classes both in France (C.N.S.M.P., C.R.R, C.R.D….) and abroad.
CHARLES OFFENSTEIN
Charles began his musical studies at the CRR in Strasbourg and the CRD in Colmar.
He continued his studies in Germany at the « Hochscule für Musik » in Freiburg im Breisgau where he studied with Vitali Berzon.
After obtaining his concert and teaching diplomas, he went to the École Normale de Musique de Paris to study with Réna Shereshevskaya.
He won several international prizes, including first prize at the Brest International Chopin Competition and third prize at the Gorizia International Competition in Italy. He performs as a soloist in festivals such as the Dinard International Music Festival and the Quimper Musical Weeks. He also dedicated a concert tour to Chopin with AJAM in 2013.
Charles also forms a duo with pianist Claire Buttin. In 2018 they premiered Carl Vine's Sonata for piano four hands in France.
Interested in new ways of approaching music on stage, he also participates in the creation of « Instant Karma circus recital », a show combining piano and circus arts directed by Laurent Gachet.
Since January 2020, Charles has been a PEA pianist accompanist at the CRD de la Dordogne.
Oct
29
sam
2022
LE BUISSON PALMER piano trio

@ Pôle d'Animation Culturelle
Oct 29 @ 16 h 00 min – 17 h 45 min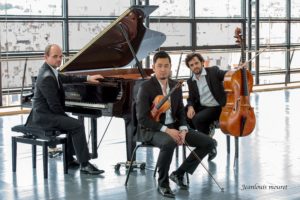 Program :
Ludwig van BEETHOVEN : trio N°5 op70 N°1 « Ghost »
1 Allegro vivace e con brio
2 Largo assai ed espressivo
3 Presto
Franz SCHUBERT trio N°2 en ut maj op87
1 Allegro
2 Andante con moto
3 Scherzo Presto – (Trio) Poco meno presto
4 Allegro giocoso
Palmer trio
Coming from the Conservatoire National Supérieur de Musique et de Danse de Lyon, these three passionate musicians share their sensibilities and emotions by forming the Palmer Trio. They have made a name for themselves at the international competitions in Melbourne, ProMusicis, FNAPEC and Weimar with their passionate and delicate playing.
In spite of their eventful individual careers, these three musicians have a clear interest in chamber music and particularly in piano trio training. Their repertoire ranges from Joseph Haydn to contemporary music, from the great German Romantic composers to French music by Maurice Ravel.
They have perfected their skills with great masters such as the Trio Wanderer, Claire Désert, Emmanuel Strosser, Christian Ivaldi, Jean-Claude Pennetier, Yovan Markovitch, Luc-Marie Aguera, Dana Ciocarlie, Franck Krawczyk, Chantal Stigliani…
During its Master's degree in chamber music at the CNSMD in Lyon, the Palmer Trio carries out in-depth work on contemporary music. It thus organises concerts to discover these repertoires little known to the general public, such as those of G. Kùrtàg, T. Escaich or Phillipe Hersant.
He also performs during several cultural seasons as well as in various festivals such as « the festival of the Roque d'Anthéron », « the chamber music society of Lyon », « the concerts of the Goethe institute », « La Tour Passagère », « the contemporary week of Bourgoin »…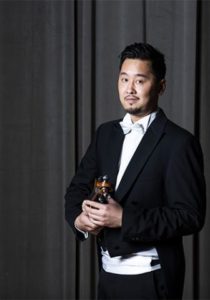 Alex DIEP (violin)
Born in Reuil Malmaison in 1985, Alex began playing the violin at the age of 6 at the Créteil Conservatory in Pierre HOFER's class and obtained the Diploma of Musical Studies in 2003. The same year, he began university studies at the Sorbonne in Paris where he obtained a DEUG in musicology in 2005. At the same time, he perfected his skills with Michaël HENTZ and entered a further training course in the class of Catherine JACQUET in Créteil.
In 2005, Alex was admitted to the Conservatoire National Supérieur de Musique et de Danse de Lyon in the class of Vladimir NEMTANU and Kazimierz OLECHOWSKI, where he obtained his Master's Degree in Performance with honours in 2010.
Passionate about chamber and orchestral music, Alex continues his studies at the Conservatoire National Supérieur de Musique et de Danse de Lyon in the class of Franck Krawczyk and Yovan Markovitch in the Master of Chamber Music. He then joined the Trio Palmer in the class of the Trio Wanderer at the Pôle Supérieur de Paris where he benefited from the precious advice of Jean Marc Philips, Vincent Coq, Raphaël Pidoux and Emmanuel Strosser.
Alex plays regularly with orchestras such as the Orchestre National de France, the Philharmonic of Radio France, the Capitole de Toulouse. Alex joined the Lyon Opera Orchestra as tuttist violin in October 2010 and as 3rd soloist in October 2015. In 2017, Alex is appointed co-soloist concertmaster at the Bordeaux Aquitaine National Orchestra.
Thomas RAVEZ (cello)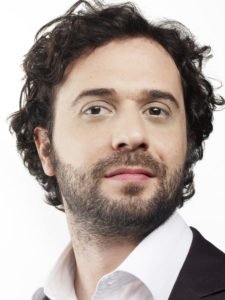 Coming from a family of musicians, Thomas Ravez was introduced to classical music at a very young age. He began playing the cello at the age of 7 and a few years later he entered the Conservatoire National de Région de Reims in the class of Marc-Didier Thirault. This decisive encounter led him to deepen his studies and to approach other great masters such as Jean Marie Gamard, Erwan Fauré, Gary Hoffman, Christophe Coin or Yvan Chiffoleau… He successively obtained a first prize in each of these conservatories: Reims, Rueil-Malmaison, Schola Cantorum of Paris, and then entered the Conservatoire National Supérieur de Musique et Danse de Lyon, where he received lessons from the cellist Anne Gastinel and her assistant Edouard Sapey-Triomphe. Thomas obtained his Master's degree from the Conservatoire National Supérieur de Musique et Danse de Lyon in June 2010. It was during his studies in Lyon that he met the violinist François Galichet and their shared passion for chamber music quickly led them to create the Quatuor Varèse.
Thomas plays a cello by Pierre Hel generously lent by Yovan Markovitch.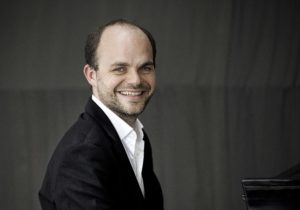 Thibault MAIGNAN (piano)
Thibault Maignan completed his higher musical studies in piano and chamber music at the Conservatoire National Supérieur de Musique et de Danse de Lyon where he obtained his Master's degree with honours in 2012 in the class of Mr Hervé N'Kaoua and Mr Thierry Rosbach. He is also laureate and finalist of several international competitions (Melbourne International Chamber Music Competition, Lyon International Piano Competition, Yamaha Foundation, Latour de France Competition, Collioure Competition…).
He perfected his skills as a soloist with Philippe Entremont, Eric Heidsieck, Nelson Delle-Vigne Fabbri, Aldo Ciccolini, Jean-Claude Pennetier, Menahem Pressler and in chamber music with the Palmer Trio with Claire Désert, Emmanuel Strosser, Christian Ivaldi, Yovan Markovitch, Dana Ciocarli, Frank Krawczyk and the Wanderer Trio.
He performs in solo recitals and chamber music at various festivals such as La Roque d'Anthéron, Aix-en-Provence, West Palm Beach (Florida), Mananan (UK), Uzerche,
Latour de France, for the contemporary music association « Hors Piste », at the Prieuré de Chirens, at the Salle Cortot in Paris
He also performs as an orchestral pianist in the Orchestre de la Musique de l'Air de Paris under the direction of Mr Claude Kesmaecker, in the orchestra of the CNSMD in Lyon under the direction of Peter Csaba and during the contemporary music workshops conducted by Fabrice Pierre.
In 2012, Thibault Maignan will continue to develop his interest in contemporary music during a series of concerts around the music of David Lang at Les Subsistances in Lyon and during concerts in collaboration with the contemporary ensemble Proxima Centauri in Bordeaux.
He currently plays in several chamber music ensembles: with the Palmer Trio (Alex Diep on violin and Thomas Ravez on cello), the Thaïs duo (Anaïs Bélorgey on cello), the Piamancello trio (Flavien Soyer on mandolin and Anaïs Bélorgey on cello) and in duo with organ (Thibaut Duret).v