Quand :
7 avril 2019 @ 17 h 00 min – 19 h 00 min
2019-04-07T17:00:00+02:00
2019-04-07T19:00:00+02:00
Où :
Pôle d'Animation Culturelle
Avenue d'Aquitaine 24480 Le Buisson de Cadouin
Coût :
Entrée : 15€, adhérents 12€, étudiants, demandeurs d'emploi 8€, tarif famille, gratuit moins de 16 ans
Beethoven – Bagatelle Op 126 No 3 in E flat major
32 Variations on a Theme in C Minor WoO 80
Schumann – Romance in F sharp Major Op 28   No 2
Liszt – from the three books of Années de pèlerinage:
From Première année: Suisse
Au Lac du Wallenstadt
From Deuxième année: Italie
Il Penseroso,
From Troisième année
Les jeux d'eaux a la Villa d'Este
From Harmonies poétiques et religieuses
Funérailles
INTERVAL 
Chopin – The Four Scherzi
Scherzo No 1 in B Minor, Op 20
Scherzo No 2 in B flat Minor, Op 31
Scherzo No 3 in C sharp Minor, Op 39
Scherzo No 4 in E Major, Op 54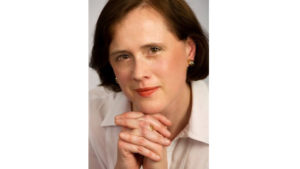 Christine Stevenson enjoys a distinguished career as a piano recitalist and concerto soloist throughout the UK and abroad. Her concerts continually draw critical acclaim for her virtuosity, musicianship, and the engaging rapport she establishes with audiences of all ages. She is a Director/Tutor at the annual Summer School for Pianists at Stowe [visit www.pianosummerschool.co.uk for details] and is on the staff of the Junior Department of the Royal College of Music in London. She writes about piano music at www.notesfromapianist.wordpress.com.
Her concerts this season explore the world of Preludes, featuring works by composers such as Chopin, Rachmaninoff, Kapustin, Franck, Debussy and Shostakovich, and her current blogpost series is on the subject of  The Ubiquitous Prelude. Chamber music this year includes a piano trio by Clara Schumann in a presentation with LSO animateur Rachel Leach, as well as a performance of excerpts from Robert Schumann's rarely heard  Six Etudes en forme de canon, transcribed for two pianos by Debussy.
Christine's solo concert programmes last season in the UK and in France had a Russian flavour, and featured works by Scriabin, Tchaikowsky, Rachmaninoff, and Moussorgsky. She also performed works for piano duo and piano duet in a concert entitled Twenty Digits, which included Rachmaninoff's Suite Op 17 for two pianos, as well as music by Bach, Schubert and Dvorak. She performed music for left hand alone by Scriabin, Saint-Saens, and Chopin/Zichy, and her blogposts were on the theme of 'Pictures at an Exhibition'.
In 2015 her repertoire included works by Beethoven, Schubert, Brahms, Debussy and Liszt, along with music by John Adams, Peter Sculthorpe and Richard Nye, and she took part in a performance of a new cantata, Panathenaia, at the British Museum.
In 2014 her recitals were based around the Nocturne genre, featuring examples by Chopin, Grieg and Liszt, and her blogposts explored music with nocturnal associations.
Her concerts in 2013 included music related to the bicentenaries of Alkan, Verdi and Wagner, and her blogposts were entitled 'Death in Venice' . She made recordings of classics with the Carducci Quartet for Boosey & Hawkes, played with The Chamber Orchestra of London on the recording of Thomas Hewitt Jones' 'Incarnation' for Regent Records, and performed and gave masterclasses at the Summer School for Pianists at its new home in the West Midlands.
In 2012 Christine performed piano repertoire by Debussy, particularly with reference to his links to Chopin and Liszt; Christine wrote a series of posts covering an A-Z of Debussy's music, sub-titled « The French Connection ».
It being the year of the London Olympics, she also played in the World Premiere performance and recording of The Same Flame, a work for mixed voices and piano by Matt Harvey and Thomas Hewitt Jones, and was the pianist on three of the Olympic Mascots animated film soundtracks. She gave first performances in London of repertoire by Terry Mann and Helen Grime.
2011 being the bicentenary of Liszt's birth, projects then included concerts in the UK and in Australia featuring works from the three volumes of 'Années de Pèlerinage'. A  Liszt birthday concert was given at Hatchlands on an historic 1845 Erard piano, signed by Liszt's great rival, Thalberg. Christine's recording of 'Années de Pèlerinage – II – Italie'  was released on CD and iTunes, and received excellent reviews.
The 2010 season's projects celebrated the music of Chopin, particularly works written during his 'Winter in Majorca', from November to February 1838-1839; concerts in festivals in Kent, Suffolk and Cumbria, and participation in a performance of Satie's 'Vexations' as part of the London Sinfonietta's 'Experiment!' Festival at King's Place, London. A tour in Australia in June 2009 included recitals at the Woodend Winter Arts Festival, recorded for broadcast by the ABC, as well as masterclasses in Melbourne and Geelong. A well received recording of music by award-winning British composer 
Thomas Hewitt Jones
 was released on 
CD
 and 
online
.
Winner of the prestigious Dom Polski Chopin Competition, Christine's wide experience includes the premiere CD recording of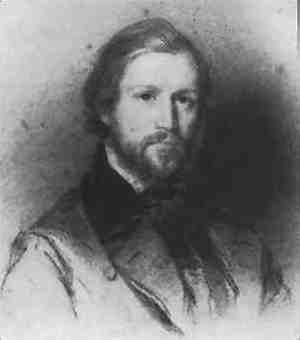 Alkan's Rondo Brillant with members of the London Mozart Players, live and recorded broadcasts for the ABC and BBC, a period as Musician in Residence at the Chisholm Institute, performances in a film featuring chamber music of Margaret Sutherland and Helen Gifford, and an Arts Council tour of northern Australia in collaboration with selected actors, a visual artist and a dancer in multi-arts presentations.
An inspiring communicator, Christine has been invited to give masterclasses at Morley College, the City Lit Institute, Jackdaws Music Education Trust, the Hindhead Music Centre, for the Victorian Music Teachers' Association in Australia and for the London Piano Circle. She has taught advanced pianists at Lancaster University, as well as pupils of all ages in schools in Cumbria, London and Suffolk, with many former pupils now active in the music profession. She is an examiner for the Associated Board of the Royal Schools of Music.
Born in Melbourne, Christine graduated from the Victorian College of the Arts with distinction, being twice awarded the Gaitskell prize for the most outstanding student. She studied with pupils of Cortot, of Nadia Boulanger and of Michelangeli, and with the celebrated English pianist, Ronald Smith, also participating in masterclasses given by Sergei Dorensky, Aldo Ciccolini and Vlado Perlemuter.