Quand :
22 décembre 2018 @ 16 h 00 min – 17 h 15 min
2018-12-22T16:00:00+01:00
2018-12-22T17:15:00+01:00

1 Musique sacrée
– Domine Deus (A Vivaldi – Gloria)
– Laudate Dominum (WA Mozart – Vêpres solennelles d'un confesseur)
– Ave Maria
– Bereite dich Zion ( Bach / Oratorio de Noël)
– Erbarme dich ( Bach / Passion selon St Mathieu)
2 – Récital Offenbach / Opéra comique " Chère Hélène !…"
 1 : Invocation à Vénus
 2 : Ah ! Que les hommes sont bêtes
 3 : Lettre de la Périchole
 4 : La Griserie
 5 : Amours divins
 6 : Ah ! Que j'aime les militaires
 7 : La déclaration
 8 : L'aveu
 Final : Barcarolle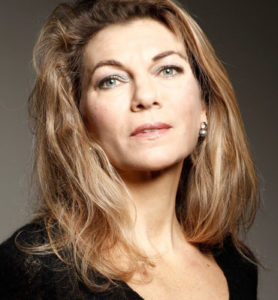 Caroline Gy discovered music while studying piano and music theory, beginning with lessons from her mother, an excellent pianist, and later with private professors in Cannes.
Letting music drop to second place in order to pursue computer studies in college, she was not to resume music until 2004, at which point she began voice lessons with Bertrand Kovack in Avignon.
Her motivation and passion for music drove her to waste no more time, and from that moment she dedicated more and more of her time to the study of voice.
Caroline Gy moved to the Bordeaux region in January 2006, and began perfecting her technique with Lucette Brachet taking on French opera roles for mezzos such as Dalila,
Carmen
, Charlotte, and then adding to her repertoire with the Verdi roles of Azucena/
Il Trovatore
, Emilia/
Otello
, Fenena/
Nabucco
and Maddalena/
Rigoletto
.
She participates regularly with the master classes of Viorica Cortez.
She performs recitals in the operatic genres of French and Italian opera as well as French traditional melodies and German lieder (Strauss, Schubert, Brahms).
In 2011, Caroline Gy was invited to Constanza Opera in Romania to sing the Mozart Requiem as alto soloist as well as the Brahms Rhapsodie for alto.
In 2013, she was given the title role of Carmen in The Great Arias of Carmen proposed by the Association of the Friends of the Grand Theater, and staged by Lucette Brachet. The performance was presented at the Grand Theater of Bordeaux.
During the year 2014, Caroline Gy developed her Oratorio repertoire in order to fulfill invitations to various festivals in 2014 and 2015: Haëndel's Messie, Bach's Christmas Oratorio, and Mozart's Great Mass in C.
At the end of 2014, she created a musical event entitled The Lyric Salon which unanimously seduced the public.
During the summer of 2015, Ms. Gy performed at the Festival of Base-Navarre in recital. Later, she sang in the closing ceremony for the Journées de Patrimoine festivities at the Abbey of Saint Sever, which is a UNESCO World Heritage Site.
In 2016, Caroline Gy performed Carmen again in July, as well as several oratorio and operatic recitals in various venues such as the Créon Organ Festival, Saint Cyprien, Toulouse, Cannes, Lisbon, and Zurich.
During the summer of 2017, Ms. Gy developed and extended her repertoire in response to requests for a recital of Baroque opera (Vivaldi, Haëndel) in Marmande. During the festival, she also performed an evening recital titled Pastel Night in Albi. In October 2017, she had great success with the return of her Lyric Salon at the Athénée in Bordeaux.
In 2018, Ms. Gy was invited to perform during the opening concert of the Espace Culturel Germaine Tillion in Bergerac in order to sing a program of French and Italian opera.
The 2018 Journées de Patrimoine were an occasion for Caroline Gy to perform at the sumptuous Saint Eutrope Basilica in Saintes, where the audience was overwhelmed by the very high quality of her interpretation.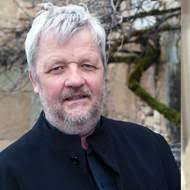 Encouraged by two English singers, Elizabeth Harwood and Maureen Lehane, Patrick Hilliard studied keyboard accompaniment for piano and organ at the Royal Northern College of Music in Manchester. He was educated by David Lloyd, Geoffrey Pratly and Robin Bowman, and in 1986 he won the Peter Pears prize in London.
Afterwards, having moved to France, he accompanied numerous artists such as Michel Piquemal and Beatrice Uriah-Monzon and Atarah Ben Tovim, the masters of Radio France and the Regional Choir of the Midi-Pyrenees.
Voice conductor as well as choir conductor, Mr. Hilliard collaborates with the opera companies of Toulon and Bordeaux, the Festivals of Haut Quercy, the Sinfonia en Périgord (with Michel Laplénie and Sagitarius) and the Périgord Noir Festival. He is currently choirmaster of the Ensemble Vocal Arnaut-de-Mareuil
Mr. Hilliard holds a Certificate of Aptitude in piano accompaniment, and works in several conservatories in Southwest France. He also continues to perform with the new generation of French singers, namely André Heyboer, Hermine Huguenel, and Stanislas de Barbeyrac.
Passionate about 19th century French music, he rediscovered and recorded the works of Marie de Grandval and produced two recordings of chamber music for piano.