Quand :
17 mars 2019 @ 16 h 00 min – 17 h 30 min
2019-03-17T16:00:00+01:00
2019-03-17T17:30:00+01:00
Où :
Pôle d'Animation Culturelle
Avenue d'Aquitaine 24480 Le Buisson de Cadouin
Coût :
Entrée : 12€, adhérents 10€, étudiants, demandeurs d'emploi 6€, tarif famille, gratuit moins de 16 ans
Matias Tanneche :
-C. Debussy, Danseuses de Delphes, Canope, Tierces alternées, Bruyère, issu des préludes
-F. Liszt, Rakoczy March, issu des rapsodies Hongroises
-M. Ravel, Alborada del Gracioso, issu des miroirs
Mathilde Amorsi :
-Brahms, klavierstucke Op. 119
Intermezzo n°1
Intermezzo n°2
Intermezzo n°3
Rhapsodie
-Rachmanninov, prélude Op. 23 n°2 en Si bémol majeur.
Eva Lefebvre et Baptiste Guittet :
-Schumann, fantasiestucke Op 73 pour clarinette et piano.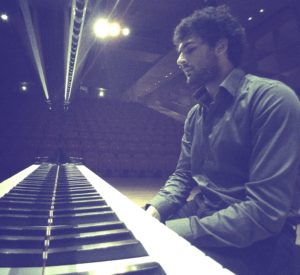 After completing the conservatory of perpignan in the class of FM Rignol in 2013 at the age of 19, Matias Tanneche is received in the advanced course at the Conservatory of Saint-Maur des Fossés in the class of F. Rossano while being admitted in master-class with D. Pascal, professor at CNSM in Paris.
He is currently finishing his studies at the Pole of Higher Education of Music and Dance (PESMD) Bordeaux Aquitaine in the class of O. Chauzu parallel to his improvement in harmony in composition.
– Mathilde Amorsi begins the piano at the age of 7 in a small village in the south of France near the pianiste Muriel Delli. At the age of 11 she entered the Montpellier Conservatory and studied with Sophie Grattard, thanks to whom Mathilde obtained her graduation diploma at the Piano Conservatory at the age of 17. The same year she is admitted to CNSMD Lyon … may be a little too early!
She will study piano for one year with Alain Planes and Svetlana Eganian. Currently Mathilde Amorsi continues her musical training in the PESMD in the class of Hervé N'kaoua.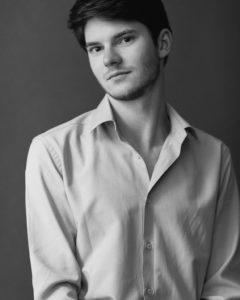 – Baptiste Guittet began playing the piano at the age of 7, but it was only later, at 16, that he joined the Conservatoire de Vannes in Fabrice Bourlet's class, where he brilliantly obtained his DEM in 2015. He is now studying at PESMD in Hervé N'Kaoua's class.
Curious, he is also passionate about the baroque repertoire and studies notably the harpsichord at the Bordeaux conservatory with Aurélien Delage and Kevin Manent where he gets his DEM in June 2018.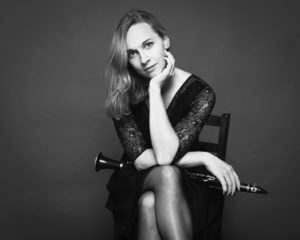 – Eva Lefebvre trained at CRR Rennes and Paris where she obtained her DEM clarinet and bass clarinet. She wins among others the First Prize of the International Academy of Music of Flaine in 2016.
She is currently studying at PESMD.