Jul
26
Fri
2019
Concert by AVA CORSICA

@ Pôle d'Animation Culturelle
Jul 26 @ 21 h 00 min – 22 h 45 min
Ava Group, corsican polyphony
Their friendship started one night in 2002 around a table when they mixed their voices to sing about life before, after and now : AVA, their group was born.
Do we really need to further introduce these singers and musicians !
Best friends in life, some of them have been present on the Island scene for over 20 years.
This explains why they perfectly master voices harmony and tunes during their concerts.
Old polyphonies, creations of the group and covers of old corsican songs still living in people memory are equally part of their art.
With their innate corsican soul in body and heart, during a deeply emotional and passionate concert, they are able to bring us to the roots of the corsican identity, the history of a people and its land.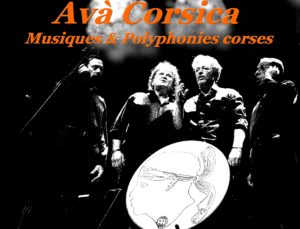 Avà chante cela, Avà chante la vie. This history is an eternal tale of love, death or religion. Ava sings all this, Ava sings life.
Ava sings traditional music with instruments respecting both various trends and the original spirit.
Their music is a mixture of guitars, saz, violin, charangos, flutes, cetera, cajon or double bass provoking an amazing hang drum.

During their recital, Ava group singers put the human being in the core of their musical venture.
Attending an Ava concert brings you more than pleasure ; it's a special and deep rooted pleasure, as if Corsica was right there in front of you : now boarding !
Sep
15
Sun
2019
Martin COUSIN piano recital

@ Pôle d'Animation Culturelle
Sep 15 @ 17 h 00 min – 19 h 00 min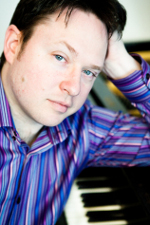 Program :
Rachmaninov  – Variations on a theme by Chopin Op.22 (22 mins)
Prokofiev – Sonata no.7 Op. 83 (18 mins)
Interval
Liadov – Variations on a Polish Theme Op.51 (12 mins)
Liszt – Sonata S.178 (34 mins)
Martin Cousin is now regarded as one of the most exceptional pianists of his generation, having been awarded lst prize at the 2005 Ettore Pozzoli International Piano Competition (Seregno, Italy) and Gold Medal at the 2003 Royal Over-Seas League Music Competition (London).
Martin has appeared regularly in the major British musical venues since
graduating from the Royal College of Music, making his London solo debut at the Purcell Room in 1998. Numerous solo recitals followed, most notably at the Wigmore Hall in 2001, 2005, and 2011 and he has appeared as concerto soloist with the London Philharmonie, Halle, Royal Philharmonie, Philhannonia and BBC Concert Orchestras.
Performances further afield have included tours of New Zealand, Italy, the US and concerts in Stockholm, Brussels, Toronto, Berne and The Hague.
2006 saw the release of his debut CD, Rachmaninov's Sonata No.1 and
Morceaux de Salon with SOMM Recordings, which was selected as Classical CD of the week by the Daily Telegraph.
The US magazine Fanfare added, "This is the performance of the lst Sonata that I have always heard in my head but never thought I'd actually get to hear with my ears. This guy's the Real Deal!"
His second CD for SOMM, featuring Glazunov's piano sonatas, was released in 2010 to great acclaim, with Gramophone stating that the new release is 'in every way, an impressive dise.'
His latest dise of Rachmaninov's Etudes-Tableaux was released in 2014 and
was proclaimed 'a landmark recording' by the Observer with a 5-star review. Classical Source added, 'This is one of the best solo piano records I have heard for a very long lime — the more so considering it faces some pretty severe competition in the catalogues. Those who do not know these extraordinarily original masterpieces are strongly advised to =luire this dise. There is none better'.
Fanfare Magazine proclaimed, `Based on the pre sent dise and on the towering performance of the First Sonata on his debut CD, I am prepared to state that Cousin is among the most distinguished Rachmaninoff pianists of our generation.'
Martin is also a member of the Aquinas Piano Trio and chamber music has taken him to places such as Prague, Tokyo, Indonesia, Thailand, Zimbabwe and Barbados.
Martin's hands were featured on the big screen in the Oscar-winning film "Shine", for the scenes involving Rachmaninov's 3rd Concerto.
Martin's teaching experience spans over 20 years and covers areas as diverse as masterclasses in Thailand, Indonesia and Norway, piano teaching and chamber music coaching for the RCMJD and piano teaching posts at the London Oratory School, Cardinal Vaughan Memorial School and Trinity School.
He is also in demand as an adjudicator and recent engagements have included the Royal Over-Seas League Music Competition and the Chappell Piano Prize at the RCM.