Nov
11
Sun
2018
Audrey Lonca-Alberto piano recital
Nov 11 @ 16 h 00 min – 18 h 00 min
Program:
– Robert Schumann, Carnaval op. 9
– Claude Debussy, Images (1er livre)
–                             Étude pour les tierces
– Frédéric  Chopin, Polonaise fantaisie op.61
–                             Nocturne op.55 n°2
–                             Valse op.42
–                             Surprise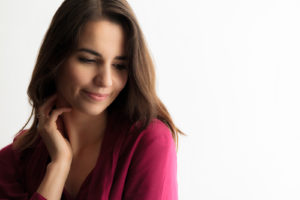 Coming from a family of musicians, Audrey Lonca-Alberto was immersed from an early age in an artistic world. She began her musical studies at the age of five, first in the Dordogne, then at the Limoges CRR, where she graduated at the age of thirteen with a Diplôme d'Etudes Musicales, followed two years later by her 

prize

 for 

perfection

.   At the age of seventeen, Audrey Lonca-Alberto had the chance to meet Erik Berchot and to benefit from 

his

 experience of 

concertizing

 and 

pedagogy

 in 

his

 class at the Ecole Normale de Musique in Paris, where she obtained her Higher Diploma in Music with the unanimous decision and congratulations of the jury.  In 2014, she received her Diploma in Concertizing.
Following these diplomas she was awarded several 
national and international competition prizes, such as the Donostia San Sebastian in which she was a winner at fifteen years of age.
She was also a recipient of of scholarships from several organizations, most notably the Académie Musicale de Val d'Isère, and even, in 2015, from the French American Piano Society which permitted her to be presented on the New York stage, and to perfect her talent among renowned pianists there.
She was further enriched by studies and advice from great piano musicians and teachers such as B. Rigutto, J. Rouvier, C. Désert, F-R Duchâble, P. Devoyon, M. Rudy, D. Rahmanov, J. Swann, and also from D. Erlih in the chamber music genre.
She recorded for Mezzo  (Musicians en herbe) and France Bleu.  From the age of thirteen she performed as soloist and in chamber music throughout France and abroad in various festivals such as  Jeune Talents, Sinfonia, Les Jeudis du Piano in Geneva, Lezard-en-Seine, Afimarte in Madrid, Musiques d'été au Château de Lourmarin, Musique en Valois, to name a few.
She also had the opportunity to play with orchestras – most notably, 
at the age of twelve, performing
 Beethoven's first piano concerto.  In 2013, she played Ravel's piano concerto in G under the direction of B. Rossignol.  In 2017, she performed the Complete Works of Bach for two, three and four pianos under the direction of E. Berchot.
Audrey Lonca-Alberto is the winner of the Banque Populaire Foundation, and has just been chosen for the Manchester International Competition in Great Britain.