Sep
20
Sun
2020
Eleonore DARMON violin and Antoine de GROLEE piano recital

@ Pôle d'Animation Culturelle
Sep 20 @ 17 h 00 min – 18 h 45 min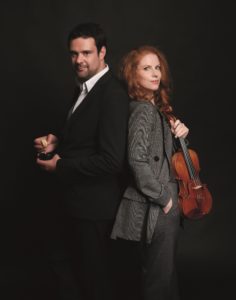 Program :
Brahms – Sonata n°2 for violin and piano
Debussy – Sonate for violin and piano
Saint-Saens/Ysaye – Caprice sur l'Etude en forme de valse
Extraits de Tea Time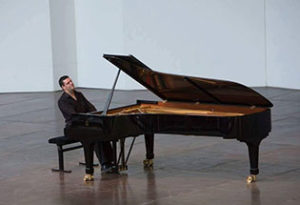 French pianist winner of the Long-Thibaud competition in 2007 and finalist of the Chopin competition on historical instruments in 2018, Antoine de Grolée was born in Picardy and started playing the piano at the age of 6, thanks to a musician grandmother.
He began his musical career at the National School of Music in Saint-Quentin with the Polish pianist Irène Kutin, from whom he continues to receive advice. At the age of 17, he entered the CNSMD of Lyon in Pierre Pontier's class, assisted by Marie-Paule Aboulker and Svetlana Eganian. In 2005, he obtained the Diplôme national d'études supérieures musicales with the congratulations of the jury. He then worked with the pianist Hortense Cartier-Bresson then with Boris Petrushansky at the Piano Academy of Imola (Italy). He also took keyboard harmony classes with Isabelle Duha.
He has received advice from great pianists and pedagogues such as Zoltan Kocsis, Anne Queffélec, Evgueni Moguilevski, Thérèse Dussaut, Laurent Cabasso, Sergio Perticaroli, Tuija Hakkila, Billy Eidi and Christine Marchais-Sieffert. In chamber music, he has had the opportunity to be taught by Valentin Erben, Paul Katz, Miguel Da Silva, Claire Désert, Christian Ivaldi, Emmanuel Strosser, Olivier Charlier, Louis Fima, Régis Pasquier, members of the Trio Wanderer and the Ysaÿe Quartet. He has also been a member of the ensembles in residence at La Roque d'Anthéron.
In 2018, he was a finalist in the Warsaw Chopin Competition, which for the first time honoured historic pianos. Previously, he had won the 5th Prize at the Long-Thibaud International Competition in 2007, as well as the 1st Prizes at the Teresa Llacuna Competition in 2005 and the Flame Competition in 2000. He is a laureate of the Groupe Banque Populaire Corporate Foundation, the Charles Oulmont Foundation and the ProMusicis International Chamber Music Prize.
For several years, he has been invited to numerous festivals: La Roque d'Anthéron, La Folle journée de Nantes, Festival des Arcs, Classique au Vert, Prima la Musica in Vincennes, Chopin à Bagatelle, Festival de Menton, les Moments musicaux de Gerberoy, les Musicales de Croissy, les Vacances de M. Haydn in La Roche-Posay, les Inouïes, Festival Couperin in Champs-sur-Marne, les Heures Musicales du Haut-Anjou, Festival du Haut-Limousin, Piano à Riom, Festival de Sagonne, La Charité-sur-Loire, Piano en Saintonge, les Rencontres musicales de Noyers-sur-Serein, the Salon de Musique de Franche-Comté, the Festival de Richelieu, the Moments Musicaux de Chalosse, the Pianos Folies du Touquet, Eclats de Voix in Auch, the International Chamber Music Festival in Poitou, Tarbes en Tango, Places aux Artistes in Albi, 1,2,3 Musique à Talence…
He has given recitals and chamber music performances in Paris (Salle Gaveau, Salle Cortot, Fondation Singer-Polignac, Hôtel de Soubise, Temple St Marcel…) and Lyon (Salle Rameau, Molière, Amphithéâtre de l'Opéra…), at the Auditorium St-Pierre-des Cuisines in Toulouse, at the Auditorium du Grand Cahors, at the Grande Scène du Chesnay, at the Ferme de Villefavard, at the Carré Lamartine in Amiens, at the Theatres of Colmar, Saint Quentin, Arras, Besançon, Dole, Quimper, Néris-les-Bains, Valence…
He has also performed at the Sofia and Vilnius Philharmonic Orchestras, in Brussels (Palais des Beaux-Arts), Rome (Teatro Marcello), London (Austrian Cultural Centre), Moscow (Museum of the Great War), Albania (Festival Different trains), Morocco (Institut Français de Rabat), Printemps des Alizés in Essaouira, Musicales d'Agadir…), in Spain (Prince of Asturias Festival), in Moldavia (Piano Nights in Chisinau), in Austria, Holland, Greece, Denmark, Latvia, Lithuania, Turkmenistan, Argentina…
Passionate about chamber music, his partners have included Svetlin Roussev, Tedi Papavrami, Eléonore Darmon, Michel Dalberto, François Salque, Hildegarde Fesneau, David Guerrier, Ayako Tanaka, Julie Sévilla-Fraysse, Pierre Fouchenneret, Laurent Cabasso, Léo Marillier, Irène Duval, Alexis Galpérine, Amaury Coeytaux, Lise Berthaud, Florent Charpentier, Hélène Clément, Virgil Boutellis, Guillaume Chilemme, Xavier Gagnepain, Julien Beaudiment, Elsa Grether, Saténik Khourdoian, the Joachim Quartet, Elysée, Varèse, Akilone, Girard…
He has performed as a soloist with various ensembles including the Sofia Philharmonic Orchestra in Brahms' Concerto No. 2, the Moldavian Chamber Orchestra, the Warsaw Opera Orchestra, the Lyon Philharmonia Orchestra, as well as with the Orchestre National de France at the Long-Thibaud Competition.
Festival des Arcs, recording for France Musique à 4 mains with Hortense Cartier-Bresson – © Christine Augé Attracted at a very young age by the accompaniment of singers, he gave recitals with the sopranos Anaïs Constans, S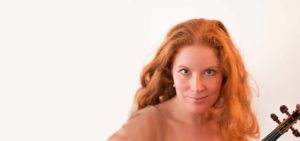 A fiery and impassioned temperament! » – Daria Hovora, pianist
As a child of five, Eléonore Darmon would listen over and over to her Hungarian gypsy violin records. By the time she was ten, she knew: she would be a violinist. In fact, the little musician's ardent enthusiasm was noticed by Ivry Gitlis when she appeared on French television in the children's talent show l'Ecole des Fans. Introduced to music by her mother, a pianist, and then to violin by Véronique Dominger and Marthe Tercieux, Eléonore was admitted to the Conservatoire de Paris at the age of 14. She studied violin and chamber music with Michael Hentz and Daria Hovora, and after earning first prizes in both disciplines, she sought fresh perspective in Florence, where she studied with Pavel Vernikov, and then pursued her training in Vienna. These experiences enhanced the range of her sound with new colours. "My violin is my voice," she says.
Eléonore has won several international prizes and received awards from three foundations: Banque Populaire, Cziffra and Or du Rhin. Her career as a concert violinist began at age 16 with a performance of Mendelssohn's Concerto with the Nancy Symphony Orchestra. The conductor, Sebastian Lang-Lessing, was as astounded as the audience by this "phenomenal young violinist". She went on to appear with a number of orchestras in France and abroad, including the Paul Kuentz Chamber Orchestra, with which she performed over 50 times as a soloist starting at the age of 14.
Even when she plays as a soloist, Eléonore Darmon sees music as an act of sharing and reciprocity: "Everything is chamber music! Whether facing the orchestra or in the orchestra, with piano or as part of a quartet, the violinist must have the same ability to listen to the other musicians," says Eléonore. Between 2013 and 2016, she held the position of concertmaster for the Orchestre de l'Alliance in Paris – an orchestra with which she performed Tchaikovsky's Concerto in D Major at the Salle Gaveau in Paris, in a concert that was filmed and that can be viewed in its entirety on YouTube. Since 2015, Eléonore has been a regular guest violinist with the Orchestre National du Capitole de Toulouse and with the orchestras of Lille, Montpellier and Bordeaux as principal second or third violinist.
In 2018, she substituted several times for the concertmaster of the Aarhus Orchestra in Denmark, first in a programme focused on Copland and then in all four Brahms symphonies. This is how the orchestra's permanent conductor, Marc Soustrot, described the experience:
"This performance of the complete Brahms symphonies gave me an opportunity to discover a brilliant musician with a strong, determined temperament, everything that is indispensable for the position Eléonore held for four concerts (three different programmes). Her musicianship and technique proved indispensable to the success of the concerts."
Éléonore performs on a Gianbattista Grancino violin with a Eugène Sartory bow.
Oct
18
Sun
2020
Jennifer FICHET piano and Mihi KIM flute recital

@ Pôle d'Animation Culturelle
Oct 18 @ 17 h 00 min – 18 h 30 min
Program : (to be completed)
Spanish dreams :Albeniz, Falla, Granados, Debussy, Ravel…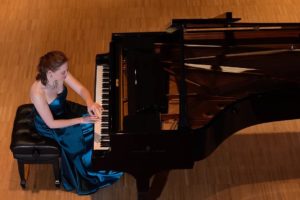 Jennifer Fichet
Pianist, chamber musician, teacher and accompanist, Jennifer Fichet has developed her musical personality through various encounters and artistic experiences. On stage as well as when she teaches, she is motivated by the desire to transmit her vision of music with enthusiasm and integrity. The public and the press are unanimous in saluting the finesse, sincerity and depth of her interpretations.
First trained at the CRR of Lille, Jennifer received the highest distinctions in piano (Marc Lys' class), accompaniment (Christophe Simonet), writing, analysis, chamber music, harpsichord and musical culture. After a scientific baccalaureate with honours, she chose to devote herself to music. She meets Reiko Hozu and Jean Koerner, whose teaching and artistic personalities will be essential for her development, and obtains at the CNSM in Paris a prize for analysis (Michael Levinas), then three higher education diplomas in piano (Gérard Frémy, Nicholas Angelich), chamber music and accompaniment. She then perfected her skills over two years with Rena Shereshevskaya, who helped her to deepen her relationship with the instrument and also received advice from Frédéric Aguessy, Théodore Paraskivesco, Evgueny Malinin, Evgueny Moguilevski, Pierre-Laurent Aimard and Vladimir Krainev.
Winner of several national competitions as well as the international Chopin de Brest and Mérignac competitions, she was noticed in 2005 by Kun Woo Païk and selected to close the Young Talents Festival in Dinard. Since then, she has performed in numerous festivals (Colmar, Les Arcs, Valloires, St Riquier, Clairac, Dominicains de Guebwiller, MANCA de Nice, Inouïes…) and various musical seasons (Ferme de Villefavard, Operas of Bordeaux and Lille, Brest Auditorium, Neuilly theatre, IRCAM, Moulin d'Andé, Hiver musical d'Arras…).
Passionate about chamber music, Jennifer has performed with artists such as Ophélie Gaillard or Andràs Adorjan. Her collaboration with the cellist Xavier Gagnepain will prove essential in her artistic and pedagogical development.
She has also had the pleasure of collaborating with several composers (Doina Rotaru, Marc Mellits, Vincent Paulet, Alex Nante, Florentine Mulsant) and creating works by Aleksandër Peçi, Jean-Baptiste Pelletier and Igor Kuljerić.
Finally, she is an experienced and sought-after accompanist. Former accompanist at the Conservatoire du Centre and at the Ecole Normale in Paris (classes of Pierre-Yves Artaud and Peggy Bouveret) as well as at the Long-Thibaud International Competition, Jennifer regularly accompanies great international academies and gladly works with choir (Philippe Caillard ensemble, radio France choir) or orchestra (Orchestre Lamoureux, Orchestre National de France, Orchestre de Flûtes Français, Ensemble Fa, Itinéraire).
In 2017, Jennifer is hired as piano coach on the shooting of Ludovic Bernard's film Au bout des doigts, notably with Jules Benchetrit and Kristin Scott Thomas. She also recorded the entire classical repertoire of the film. The soundtrack is forthcoming.
Jennifer Fichet has been teaching piano and accompaniment at the CRD in Issy-les-Moulineaux since 2009 and sight-reading at the CNSM in Paris since 2016.
The students in her class regularly attend Pôles Supérieurs, CNSM or grandes écoles abroad.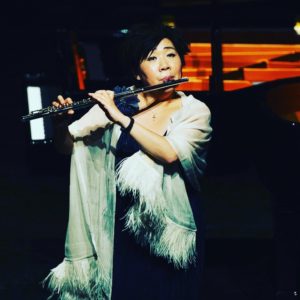 Mihi Kim
Flutist. Piccolist.
Born in Korea, MIHI KIM began studying flute at an early age. At ten years old Alain Marion noticed her, and she traveled to Europe to continue her studies with him, Jean-Pierre Rampal, Andras Adorjan, Aurèle Nicolet, Paul Meisen and Pierre-Yves Artaud. In France and Germany she distinguished herself by training at some of the finest music schools: Hochschule für Musik in Cologne, Hochschule für Musik in Munich (where she earned her Master's degree), and the 'perfectionnement' level at the Conservatoire National Supérieur de Musique de Paris where she also earned the French national teaching award (CA) for her instrument.
Ms. Kim has also participated in numerous international competitions. Among her honors are first prize at the International Music Competition of Bayreuth in 2000 and a laureate of the fifth Jean-Pierre Rampal International Flute Competition in Paris in 1998.
Her passion for new techniques is the origin of her first interactive flute method for beginners, "Fluting Up!" and "Fluting Up LS". They are currently published in 6 languages. (Editions du Leitmotiv, Paris).
Ms. Kim is currently pursuing her career as an international soloist in Europe, America (North and South) and Asia, and regularly gives master classes in France and abroad. She has taught in Germany, Korea, Taiwan, Serbia, Japan, Slovenia, USA, Italy, Spain, Switzerland, England, Chile and Russia, and will soon appear in Brazil, Canada and China.
Her collaboration with the composer Régis Campo led her to produce two CDs – "Autoportraits", published by Mandala/Harmonia Mundi, and a second disc on the Aeon label. She also published 2 CDs on the Harp and co label, available also on iTunes store. Her first solo album "Le Cavalier Bleu" with the pianist Bertrand Giraud is recently released under the label Anima Records and critically reclaimed.
She currently is Professor at the Ecole Normale de Musique de Paris "Alfred Cortot" for Flute and at the CRD Conservatory of Issy-Les- Moulineaux, Paris. She has also been a member of the contemporary music specialized Ensemble Multilatérale and Ensemble l'itinéraire, Paris (2004-2015) and is a Miyazawa International Artist, promoted by Miyazawa Flutes Inc. Japan, USA and Alto Musique – Flute Studio France.