Nov
11
Sun
2018
Audrey Lonca-Alberto piano recital
Nov 11 @ 16 h 00 min – 18 h 00 min
Program:
– Robert Schumann, Carnaval op. 9
– Claude Debussy, Images (1er livre)
–                             Étude pour les tierces
– Frédéric  Chopin, Polonaise fantaisie op.61
–                             Nocturne op.55 n°2
–                             Valse op.42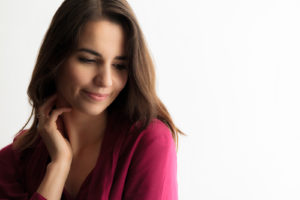 Coming from a family of musicians, Audrey Lonca-Alberto was immersed from an early age in an artistic world. She began her musical studies at the age of five, first in the Dordogne, then at the Limoges CRR, where she graduated at the age of thirteen with a Diplôme d'Etudes Musicales, followed two years later by her 

prize

 for 

perfection

.   At the age of seventeen, Audrey Lonca-Alberto had the chance to meet Erik Berchot and to benefit from 

his

 experience of 

concertizing

 and 

pedagogy

 in 

his

 class at the Ecole Normale de Musique in Paris, where she obtained her Higher Diploma in Music with the unanimous decision and congratulations of the jury.  In 2014, she received her Diploma in Concertizing.
Following these diplomas she was awarded several 
national and international competition prizes, such as the Donostia San Sebastian in which she was a winner at fifteen years of age.
She was also a recipient of of scholarships from several organizations, most notably the Académie Musicale de Val d'Isère, and even, in 2015, from the French American Piano Society which permitted her to be presented on the New York stage, and to perfect her talent among renowned pianists there.
She was further enriched by studies and advice from great piano musicians and teachers such as B. Rigutto, J. Rouvier, C. Désert, F-R Duchâble, P. Devoyon, M. Rudy, D. Rahmanov, J. Swann, and also from D. Erlih in the chamber music genre.
She recorded for Mezzo  (Musicians en herbe) and France Bleu.  From the age of thirteen she performed as soloist and in chamber music throughout France and abroad in various festivals such as  Jeune Talents, Sinfonia, Les Jeudis du Piano in Geneva, Lezard-en-Seine, Afimarte in Madrid, Musiques d'été au Château de Lourmarin, Musique en Valois, to name a few.
She also had the opportunity to play with orchestras – most notably, 
at the age of twelve, performing
 Beethoven's first piano concerto.  In 2013, she played Ravel's piano concerto in G under the direction of B. Rossignol.  In 2017, she performed the Complete Works of Bach for two, three and four pianos under the direction of E. Berchot.
Audrey Lonca-Alberto is the winner of the Banque Populaire Foundation, and has just been chosen for the Manchester International Competition in Great Britain.
Dec
2
Sun
2018
Ani HOVHANNISYAN violon / Serge PALOYAN piano duet
Dec 2 @ 16 h 00 min – 17 h 30 min
Program :
MOZART Sonate N°28 en mi mineur
BEETHOVEN Sonate N°5 en fa majeur op 24 "Le printemps"
SCHUBERT sonatine No.2 en la  mineur, op.137
KOMITAS Krunk
RACHMANINOV Vocalise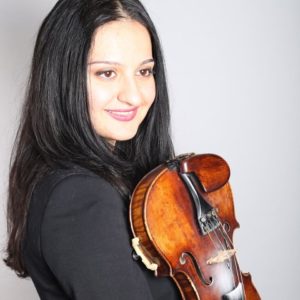 2013      Unite states Agency international développement « USAID »
J'ai reçu un certificat de USAID qui est une qualification pour travailler auprès d'enfants handicapés dans les écoles et les collèges qui a son siège aux USA
2012      International festival à Berlin de musique young musique classique.
2011      « Traveling Notes » International Music Festival – certificat of excellence
2010      Certificat pour la participation Turkey – Armenia Youth Symphony Orchestra
2009/2010  Diplôme Master's Degree d musical art instrument performance violon
du Conservatoire  Komitas de Erévan – Arménie
2004/2009 – Diplôme instrumental performance de violon du Conservatoire de Komitas de Erévan – Arménie
1994/2004 – Baccalauréat du collège Tchaïkovski
EXPERIENCES PROFESSIONNELLES
2011- 2013         Professeur de violon au Collège de Arnaud Babajanian
2009- 2011          Organisateur de l'école artistique de Hrachuhi Jianyan
2005 – 2013        Orchestre de musique Baroque de Erévan – Arménie
2005 – 2012        Orchestre soliste de Erévan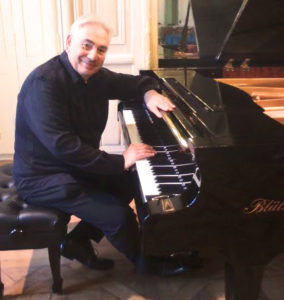 Born in the Haute Vallée du Rhône in the city of Vienne where he still resides, Sarkis Paloyan pursued his musical studies at the Lyon Conservatory of Music, learning the bass trombone, the trumpet, the piano and the organ.
When he was fifteen years old, he went to a performance of Carmen, directed by Roberto Benzi.  For him this was a revelation, and he decided to become a conductor.
"Work is the best way to realize your dreams and to find your freedom.  Aim higher than the mountain in order to reach the summit," said Sarkis' Armenian grandfather, Abraham Arabian.
Putting this maxim into practice, Sarkis, known as Serge in 
French, became not only the well known conductor, Serge Paloyan, but also a highly original composer, sought after not only for his inventiveness but also for his purely refined sensitivity.
Today, Sarkis is professor of conducting at the Conservatoire à Rayonnement Régional de Lyon, and he directs the Youth Symphony Orchestra of Lyon, which brings together new talent from all over the world.  Meanwhile, his travels have taken him to Prague, Boston and Rochester in the USA, Kkrosno in Poland, and Lviv in the Ukraine, where he directed the National Orchestra.  As director, he established schools of music theory in Grigny, La Ciotat, Toulon, Sarkis won first prize at the Avignon International Competition for Musical Composition and of the SACEM (Society of Authors, Composers and Musical Editors).
Presently, Sarkis Paloyan divides his time between teaching, composing, and concertizing in France, Poland and Armenia.  But that is not all.  He is also building collaborations for future projects with lyric artists and concert instrumentalists.
Dec
22
Sat
2018
Christmas concert with Caroline GY and Patrick HILLIARD : Offenbach and sacred music
Dec 22 @ 16 h 00 min – 17 h 15 min