Apr
19
Sun
2020
Théo OULD accordion recital

@ Pôle d'Animation Culturelle
Apr 19 @ 17 h 00 min – 18 h 30 min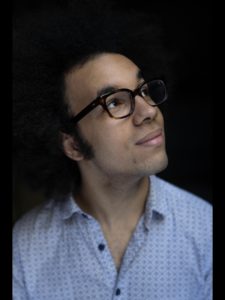 Program
Sonate en E mineur d'Haydn
Jeux d'anches de Lindberg
– Deux danses espagnoles de Granados
Entracte
–  Choral en A mineur de Franck
– Chaconne de Bach
– Laterna magica de Régis Campo
After his initial training at the Marseille Conservatory, Théo Ould entered the Conservatoire National Supérieur de Paris at the age of 16 where, at the heart of this musical effervescence, he blossomed and explored new horizons. He was then able to benefit from the wise advice of Max Bonnay, Olivier Charlier, Mascha Beloosova, Michel Strauss and Ivry Gitlis. He met many musicians with whom he shared the stage and participated in the creation of four chamber music ensembles, among which ;
The Aeolina Quartet, made up of four accordionists, all of whom have a singular background. New in the formation, this ensemble won the 2018 edition of the Léopold Bellan competition as well as the Ysaye competition in 2019. Sought after for its eclectic program proposals, the group makes audacious transcriptions and interprets contemporary creations. Supported by the ProQuartet agency, the quartet performs in prestigious venues and festivals such as the Berlioz Festival, the Menton Music Festival, the Scala de Paris, the Vent sur l'Arbre, etc. During its summer tour, the quartet received rave reviews in the newspapers Le Monde, Nice matin, La Croix etc.
The Philia Trio, founded with two of his closest friends. Immediately noticed for the originality of their formation and their musical choices, Théo Ould and his companions play in many festivals in France and abroad. The Philia Trio will record their first album at the end of 2019 with the label of the Auvers-sur-Oise festival.
Théo Ould, a passionate chamber musician, is resident artist at the Opus Amadeus festival in Istanbul. He is frequently invited to perform in recital. In 2018, he won the first prize in the solo category at the Léopold Bellan international competition and the 2019 edition of the international competition for young talent in Normandy. In the same year, he won his prize at the Conservatoire Supérieur with the congratulations of the jury.
Involved in the evolution of the repertoire of his instrument, he collaborates very closely with contemporary composers such as Martin Matalon, Régis Campo, Thomas Gubitsh, Jean-Pierre Drouet, Gustavo Beytelman… and thus participates in the creation of numerous pieces for accordion.
Hailed by the accordionist Marcel Azzola, Théo has performed in many contexts (Auvers sur Oise festival, France musique, Marseille opera, Istanbul, Budapest, Astana…), thus making us discover his repertoire composed of pieces written for accordion as well as transcriptions of works by composers such as Bach, Haydn or Mozart.
May
17
Sun
2020
Maurizio LO PICCOLO bass baritone and Giulio POTENZA piano

@ Pôle d'Animation Culturelle
May 17 @ 17 h 00 min – 18 h 30 min
Program : will come soon (italian operas arias)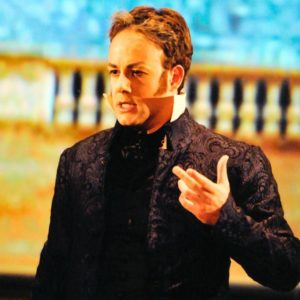 MAURIZIO LO PICCOLO
Born in Palermo, Maurizio Lo Piccolo studied with Magda Olivero, Enzo Dara, Simone Alaimo and Roberto Coviello. After making his operatic début in 1996 as Don Chilone in Vinci's Erighetta e Don Chilone, in 2001 he made his international début at the Festival d'Art Lyrique of Aix-en-Provence as Don Magnifico in La Cenerentola. He has since appeared in major opera houses throughout the world, singing leading Mozart and Rossini rôles and collaborating with distinguished conductors.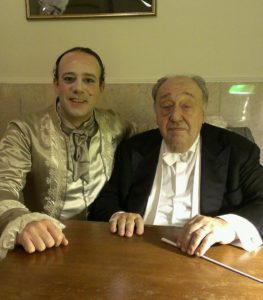 Un grandissimo onore cantare col M° Nello Santi.
Andrea Chénier
San Carlo di Napoli
Gennaio 2015
Giulio Potenza
Giulio Potenza (°1990) began playing the piano at the age of six and has since established himself as a respected concert pianist, teaching and playing all over Europe.
Studies
Giulio Potenza studied with professors Gabriele Baldocci, Pascal Rogè, Denize Gelenbe and Mikhail Kazakevich (Trinity Laban Conservatory, 2012-2015), and Bruno Canino (Milan, 2009-2010). He has attended master classes in piano and chamber music and courses given by eminent professors such as Andrzej Jasiński, Franco Scala, Martino Tirimo, Barry Snyder, Irina Chukovskaya, Martin Kasik, Andrei Gavrilov, Pascal Rogè, Christopher Richter, Irene Inzerillo, Riccardo Risaliti, Wihan Quartet and Magini Quartet. He holds a postgraduate diploma and an artist's diploma from the Trinity Laban Conservatory and a bachelor's degree in history from the University of Palermo. He completed his musical studies at the Conservatory of Trapani (Italy) under the direction of Professor Walter Roccaro.
Giulio has won prizes at several important piano competitions including the Hanna Brooke Piano Prize for excellence in concert performance at the Trinity Laban Conservatory; 2nd prize at the Bradshaw & Buono International Piano Competition of New York (2016) ; 1st Prize at the Seiler International piano competition (2002); 1st Prize at the Stratford and East Concerto Competition of London (2015); 3rd Prize at the Geertruidenberg Klassiek International Music Competition in Netherland (2018); "Highly Commended Award" at the Jacques Samuel Piano Competition of London (2012).
Giulio has also been selected by the Concordia Foundation in London as a participant in the Young Artists Programme.
He is Professor of Piano at the "A" Conservatory of Music. Scontrino" Conservatory of Music in Trapani and at the Windsor Piano Academy and regularly gives master classes in the UK and abroad. In addition, he is the Artistic Director of the Windsor International Piano Competition and the Windsor Piano Festival.
*** Translated with www.DeepL.com/Translator (free version) ***