Avr
7
dim
2019
Christine STEVENSON piano recital

@ Pôle d'Animation Culturelle
Avr 7 @ 17 h 00 min – 19 h 00 min
Beethoven – Bagatelle Op 126 No 3 in E flat major
32 Variations on a Theme in C Minor WoO 80
Schumann – Romance in F sharp Major Op 28   No 2
Liszt – from the three books of Années de pèlerinage:
From Première année: Suisse
Au Lac du Wallenstadt
From Deuxième année: Italie
Il Penseroso,
From Troisième année
Les jeux d'eaux a la Villa d'Este
From Harmonies poétiques et religieuses
Funérailles
INTERVAL 
Chopin – The Four Scherzi
Scherzo No 1 in B Minor, Op 20
Scherzo No 2 in B flat Minor, Op 31
Scherzo No 3 in C sharp Minor, Op 39
Scherzo No 4 in E Major, Op 54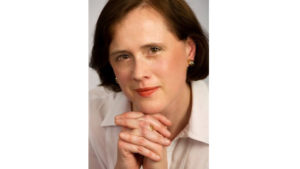 Christine Stevenson enjoys a distinguished career as a pianist throughout the UK and abroad. She is an Artistic Director of the annual Summer School for Pianists at Stowe where she gives recitals and masterclasses (visit www.pianosummerschool.co.uk for details), and is on the staff of the Junior Department of the Royal College of Music in London. She writes about piano music at www.notesfromapianist.wordpress.com
Recent engagements include recitals of music by Chopin and Paderewski given in London and at Highclere Castle (television's 'Downton Abbey') to celebrate 100 years of Polish Independence, performances of music for Twenty Digits – piano duet and piano duo – featuring Gustav Holst's own arrangement of 'The Planets' for two pianos, while future concerts include chamber music by Clara Schumann presented by LSO animateur Rachel Leach, and a return visit to France for recitals in the Dordogne region.
Christine's recording credits include music by award-winning British composer Thomas Hewitt Jones, as well as the premiere CD recording of Alkan's Rondo Brillant with members of the London Mozart Players. Her solo recording of Liszt's 'Années de Pèlerinage – II – Italie' has been critically acclaimed.
Born in Melbourne, Christine graduated from the Victorian College of the Arts with distinction, being twice awarded the Gaitskell prize for the most outstanding student. She studied with pupils of Cortot, of Nadia Boulanger and of Michelangeli, and with the celebrated English pianist, Ronald Smith, also participating in masterclasses given by Sergei Dorensky, Aldo Ciccolini and Vlado Perlemuter.
Avr
28
dim
2019
Aurélie LIGEROT soprano / Simon ADDA-FREYSS piano recital

@ Pôle d'Animation Culturelle
Avr 28 @ 17 h 00 min – 18 h 30 min
Program :
Aurélie LIGEROT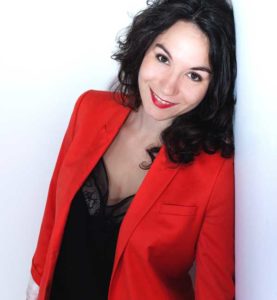 Critically acclaimed for The King of Hearts in Saint Etienne Opera, Aurélie Ligerot is distinguished by « A flexible phrasing, a luminous timbre, clear highs, and a dramatic sense and perfect gestures » (Concertclassic.com, March 2016 ). She performs in the major French houses such as the Théâtre du Capitole in Toulouse, The Opéra National de Bordeaux, the Opera companies of Avignon, Marseille and Toulon where she sings the tribute of honor in Macbeth and the high priestess in Verdi's Aida, Anna Kennedy in Donizetti's Maria Stuarda, Andreloun in Gounod's Mireille, and Bianca in The Jano Rondine in Janaček's Jenufa. Parallel to her studies at the Conservatoire de Bordeaux, the operatic company Opera Bastide has offered her principal roles, including Pamina in Die Zauberflöte, Fiordiligi in Mozart's Cosi Fan Tutte, and Michaela in Carmen. Abroad, she sings Donizetti's Love in Sarzana (Italy) and Violetta in Verdi's La Traviata at the Hamburger Kammeroper (Germany), and recently Leïla in Bizet's The Pearl Fishers at Opera Romana Craiova (Romania).
Her repertoire of sacred music includes Bach's 140 and 150 cantatas, Zelenka's Missa Votiva, Mendelssohn's Symphony 2 « Lobgesang », Rossini's Small Mass, Carmina Burana by C. Orff and Poulenc's Gloria. She has regularly performed with Antoine Chenuet, director of the program The Night Romance, and with the pianist François Henry in a work based on Théophile Gautier: Théophile Gautier, Muse of the Composers or One Does Not Trifle with the Melody, a program based on de Musset's work with Jacques-François Loiseleur des Longchamps and Stéphanie Humeau. Her solo recital Désire[s] provides the beautiful part of the verist repertoire. This season, she takes on the role of Violeta in Traviata with the company Figaro Si Figaro Là. This recital will be on May 25 in a musical conference by Brigitte Durup on Verdi with tenor Olivier Trommenschlager.
Simon ADDA-REYSS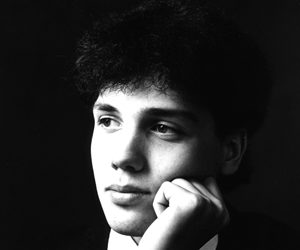 Born in 1978, he began playing the piano at the age of 8. Admitted to the National Conservatory of Paris (CNR) in 1991, he entered the piano class of Pierre Réach and Marie-Louise Langlais organ. He works in parallel with Laurence Allix, renowned pedagogue. In 1993, he won the Ermend-Bonnal Prize of the first André Marchal International Organ Competition in Biarritz. In 1994 he attended the National Conservatory of Music (CNSM) in Paris, studying piano with Jean-François Heisser, and chamber music with Christian Ivaldi, and winning first prize in piano. He then took master classes with Rena Shereshevskaya in Colmar, while continuing his studies at the CNSM in Paris.
Simon Adda-Reyss has the privilege of receiving frequent advice from the master Olivier Messiaen. Both on the organ, on the piano and as a soloist or orator, he regularly performs in Paris (theater Châtelet, auditorium of the Musée d'Orsay, home of Radio France, etc), in the provinces, and abroad; notably in Moscow where he played in the grand hall of the Tchaikovsky Conservatory under the direction of Yuri Bashmet, and then in Japan, where he will perform again this year in Tokyo as part of the Ginza Chanel Chamber Music Festival. He was the accompanist of the singer Jane Rhodes. Recently, he played in the story of Babar F. Poulenc with actress Marie-Anne Chazel. Simon Adda-Reyss improvised the music of the modern series of drawings, broadcast on Canal + in 2000/2001. That same year, he was also chosen as piano accompanist by actor François Morel.
Always passionate about teaching and the transmission of knowledge, Simon Adda-Reyss holds the C.A., obtained under the supervision of the higher education of the National Conservatory of Music of Paris. In 2008, he was appointed Assistant Professor at the same school.
Simon Adda-Reyss also performs in partnership with the violinists Julien Dieudegard, Akiko Yamada and Nemanja Radulovic, the cellist Atsushi Sakai, and the singer Simon Edwards.
Mai
19
dim
2019
BACH cello suites by Nicolas HARTMANN

@ Pôle d'Animation Culturelle
Mai 19 @ 17 h 00 min – 18 h 30 min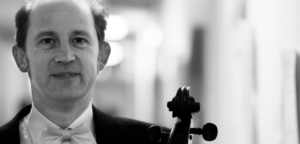 Program :
Cello suite N°5 in C minor
Interlude
Cello suite N°3 in C major
Nicolas Hartmann studied cello with André Navarra and Philippe Müller at the CNSM in Paris where he won a first prize in cello and chamber music in 1981. He then perfected himself at the Geneva Conservatory in the class of Guy Fallot and obtained a virtuosity prize in 1983. He followed master classes with Pierre Fournier, János Starker and Boris Pergamenschikow. In 1986, he won the Maria Canals International Competition in Barcelona.
He successively became principal cello of the Musikkollegium Winterthur (from 1987 to 1988), of the Orchester des Pays de Savoie (1989 to 1992), of the Geneva Chamber Orchestra (1989 to 1991) and since 1992, he has held the position solo cello of the National Orchestra of Lyon.
He played as a soloist under the batons of Emmanuel Krivine, David Robertson, Tibor Varga, Franz Welser-Möst … Passionate about chamber music, he had as a partner Emmanuel Ax, Eric the Sage, Emmanuel Pahud, Renaud Capuçon, Boris Garlitsky, the Debussy quartet … He regularly participates in the Bombay festival and gives classes since 2003 in Yokohama as part of the Music Master Classes in Japan, directed by Alan Gilbert and Jennifer Gilbert. Attracted by the repertory on period instruments, he collaborated with Christophe Coin, Marcel Ponseele, Jan de Winne and participates since 2004 as solo cello at concerts of the Philharmonic Chamber with Emmanuel Krivine. He taught at Les Arcs (1996 to 2000), Gargilesse (2000 to 2005) and was an assistant professor at the CNSM Lyon from 1995 to 2000. Since 2001, he has supervised the cello desk at the French Youth Orchestra